CHILI ON THE GREEN KARAOKE CONTEST RULES
FIRST PLACE - $1000 and Grand Champion Trophy
SECOND PLACE - $500
and a trophy
THIRD PLACE - $250 and a trophy
Only the top 18 performers selected from the qualified auditions will be invited to compete live on the Guthrie Green main stage for a chance to win the First Annual Chili on the Green Karaoke Contest.
To audition for the event go the the "contact us" page on the Chilionthegreen.com website and submit a request for audition on the "Write Us" Section.  Please include a good contact phone number.  We will contact you within 2 business days with instructions on how to submit your audition.
There are two ways to qualify:
Provide a video of YOU performing Karaoke

All videos must be submitted no later than September 30, 2022

Be recommended by your local Karaoke Bar owner

Recommendations must be in writing and signed by the Bar Owner. The Bar Owner will be contacted by COTG to qualify the written recommendation.  All recommendations must be submitted no later than September 30, 2022
Only one recommendation per Karaoke Bar Owner will be considered.
IF YOU ARE SELECTED TO PERFORM AT CHILI ON THE GREEN YOU WILL BE NOTIFIED NO LATER THAN OCTOBER 3RD .
RULES IF YOU ARE SELECTED TO PARTICIPATE
ALL PERFORMANCES MUST BE FAMILY FRIENDLY – NO PROFANITY WILL BE TOLERATED
All selected performers must submit 2 performance songs no later than 5pm, October 7th.

With your song submission make sure you let us know which versions you will be using
COTG will be providing all Karaoke Equipment

You must report and register in person on the main stage of the Guthrie Green at 12 noon on October 15th. During registration we will hold a random drawing to determine performance order.  If you are late to register you will be disqualified
All performers, regardless of performance order, must report back to the stage no later than 1:45pm. We have a very tight performance schedule so if you have not checked back in to the stage by 1:45pm you will be disqualified.
First Round Performances begin exactly at 2:00pm with the first singer starting at 2:05pm.   We have a very tight schedule so If you are late reporting in for your performance time you will be disqualified.
THERE WILL BE A PEOPLES CHOICE ELEMENT TO THE VOTING. IT IS IN YOUR BEST INTEREST TO BRING AS MANY OF YOUR FAMILY, FRIENDS AND FANS AS POSSIBLE.
The top six finalists will be announced at 5:30pm with the finals starting at 6pm.
Winners will be announced and prizes distributed from the Guthrie Green Main Stage during our Awards Ceremony starting at 7PM.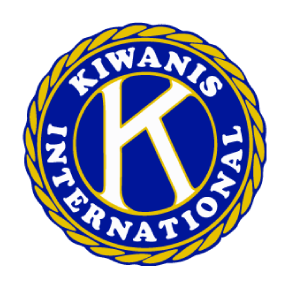 Our Mission
As part of Kiwanis International, the Kiwanis Club of Tulsa is a civic association of volunteers dedicated to enhancing the lives of Tulsa area youth
through educational advancement, social improvement, and leadership development and our own members through community service opportunities, social networking, and fun.
Objects of Kiwanis
To give primacy to the human and spiritual rather than to the material values of life.
To encourage the daily living of the Golden Rule in all human relationships.
To promote the adoption and the application of higher social, business, and professional standards.
To develop, by precept and example, a more intelligent, aggressive, and serviceable citizenship.
To provide, through Kiwanis clubs, a practical means to form enduring friendships, to render altruistic service, and to build better communities.
To cooperate in creating and maintaining that sound public opinion and high idealism which make possible the increase of righteousness, justice, patriotism, and goodwill.